LAB
we give the brand
its perfect
habitat
Our brain needs less than 3 seconds to choose an exposed product.
We know how to create the right space to grant the brand the visibility and recognizability it needs.
how we do it

shop in shop projects,
temporary shops and stands

POP materials
and packaging

promotional
tour

3D modelling
and rendering
the outcome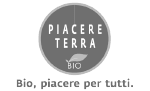 You chose LAB
but you can also have a look at...